Professional support for augmented reality and virtual reality technology projects
Augmented Reality (AR) and Virtual Reality (VR) technology already offer numerous opportunities for companies and there is no end in sight! AR and VR can be used to simplify processes, automate them, and to make processes much more efficient. Novel products and digital services become possible through AR and VR, and business models can be rethought based on AR and VR.
Reduce costs, increase quality, save time, and improve the environmental footprint all at the same time. All of this is just the tip of the iceberg ... and that is precisely where the challenge of these technologies lies. What exactly can AR and VR do? Where and how to start? Will it pay off? How will my organization embrace the the AR or VR technology? Can our IT handle these novel technologies? And so on.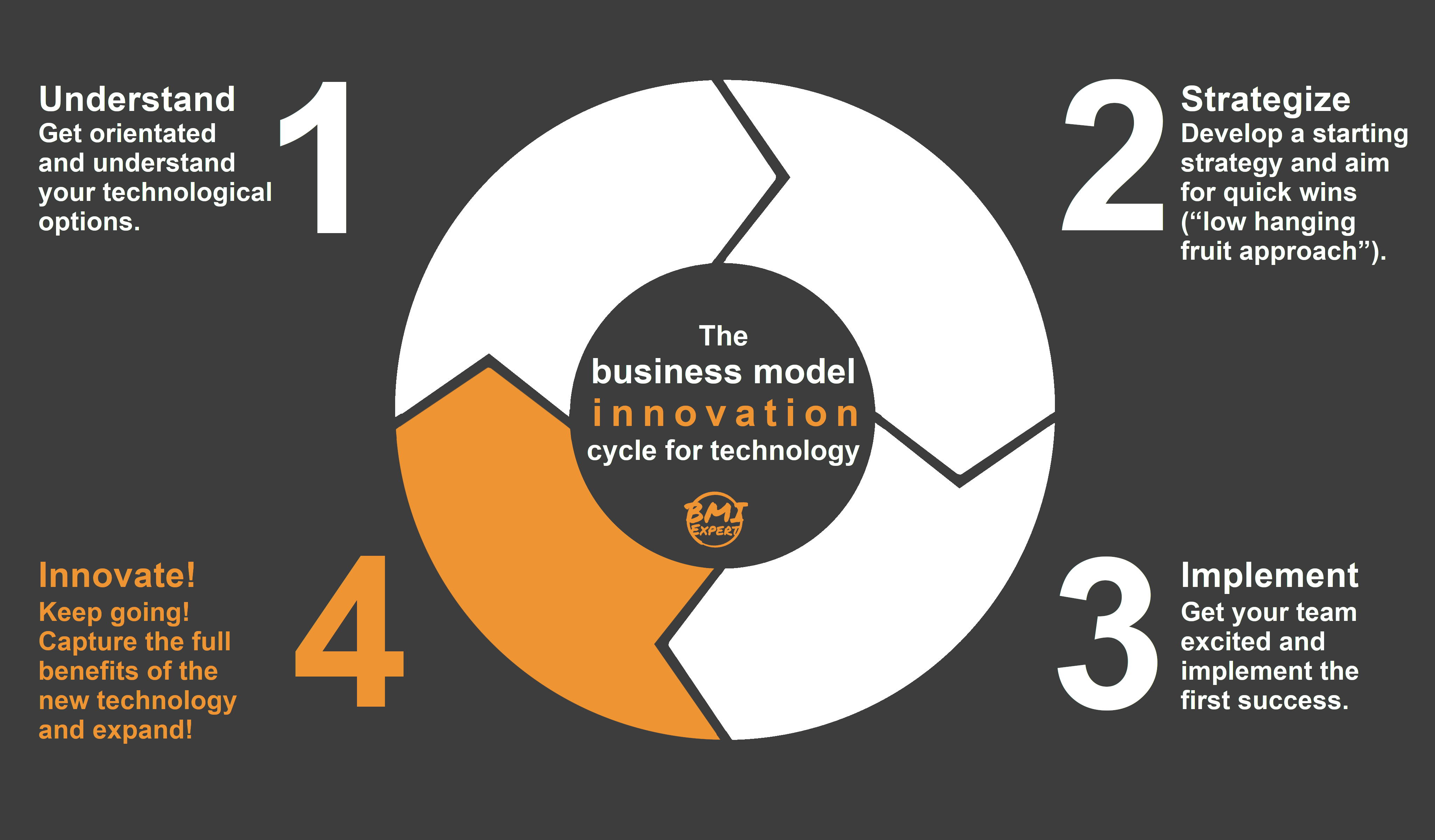 As an expert for AR and VR technology I support you to answer exactly these questions! In step one of my technology consulting we create an understanding for the technical possibilities and find orientation in the AR or VR environment. The second step is dedicated to strategy development: how can your company benefit from AR or VR as quickly and easily as possible without, overburdening the IT department? I will develop the appropriate concept for you. The third step is the implementation of an AR or VR project. I support you in complexity management and in goal-oriented communication across all hierarchical levels. Step four is then dedicated to the supreme discipline: going ahead and fully exploiting the enormous potential of AR or VR technology! Here I support you in installing a continuous innovation process.
Strategic consulting for business model innovation
Business Model Innovation (BMI) can be viewed from different angles. From a practical point of view, in the form of a look at new business approaches and entrepreneurial ideas; or from a theoretical point of view, with a scientific basis. At BMI Expert strategy consulting you will find both. Because, as Immanuel Kant states:
Theory without practice is empty, practice without theory is blind.

freely after Immanuel Kant
I combine practice and theory through my unique knowledge and years of experience. The former comes from my completed studies in Business Model Innovation, Systems Engineering and Electrical Engineering/Computer Science. I draw my experience from my work in systems engineering, IT project realization and business model innovation.
In strategic innovation consulting, I support you in the further development of your business model. My scientifically based Business Model Innovation Framework is used for this purpose. This can be used as a tool to develop, understand or evaluate business models; but also to master the challenges of the innovation process. It can also be used as a creative method to identify new business areas, business ideas and business approaches.
If you are looking for active support in any phase of your digital business model, feel free to write to me.
Interim Management
Your company is (still) lacking the right manager for your technology project or spin-off project? I would be happy to support you as an interim manager in the following areas:
Technology introduction, for example introducing augmented reality or virtual reality technology in the company.
Startup or spin-off. Company formation/establishment, formation formalities, interim CTO, interim management, initial set-up of the company. Co-Founder.
Stakeholder Buy In: approaching management / decision makers, presentations, business model development and pitch support.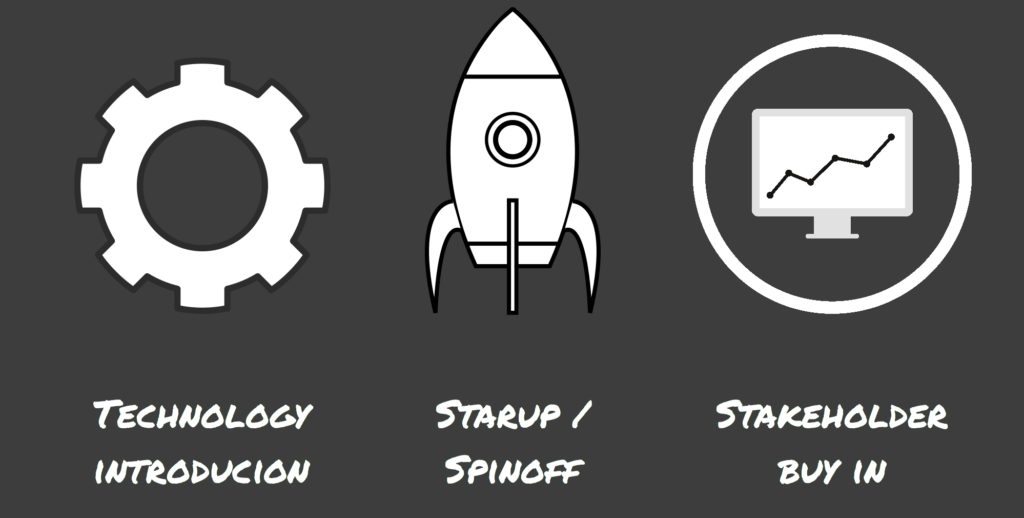 ---